Utility tools for Elsist controllers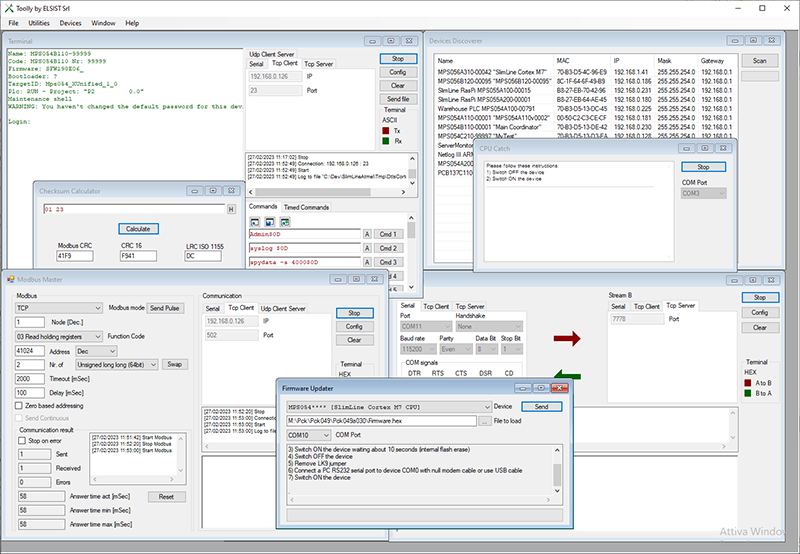 Toolly è un set di utilities gratuito in ambiente Windows™ progettato per l'utilizzo in modo prevalente con i controllori delle serie SlimLine e Netlog III, ma non solo, che include funzioni di utilità e diagnostica dei sistemi.
The tool can be installed on a PC under Windows™ (Version 7 or later).
Funzioni di utilità
Elenco delle funzioni presenti nel menù Utilities.
Terminal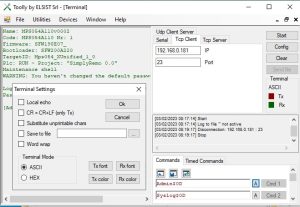 Emulazione Terminale seriale (RS232), TCP-IP(Client/Server) o UDP(Client/Server) (configurabile).
---
Modbus Master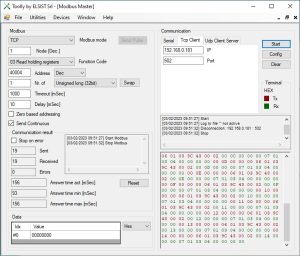 Permette di connettersi a server Modbus in seriale o Ethernet TCP/UDP.
---
X-Connect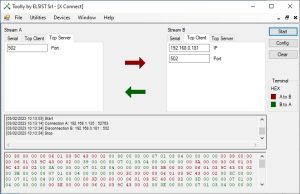 Ridirige dati da un dispositivo su un altro. Sono supportati dispositivi Seriali o TCP-IP(Client/Server).
E' possibile ad esempio rendere accessibile da Internet un dispositivo dotato della sola porta COM.
---
Checksum

Esegue il calcolo valore di checksum secondo diversi standards.
---
Network interfaces

Esegue visualizzazione della configurazione di tutte le interfacce di rete presenti sul PC.
Funzioni di Diagnostica
Elenco delle funzioni presenti nel menù "Devices"
Discoverer (da versione 3.1)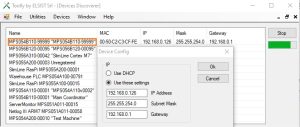 Particolarmente utile per individuare i dispositivi Elsist connessi alla rete e modificarne le impostazioni senza utilizzo delle porte seriali.
---
CPU Catch

Esegue la "cattura" dei moduli CPU da porta seriale da utilizzarsi quando non si riesce più a raggiungere il modulo da Ethernet.
---
Firmware Updater

Esegue l'update del firmware dei moduli CPU da porta seriale.
Molti moduli CPU permettono l'update del firmware direttamente da connessione Ethernet, ma l'uso di questa utility ne permette l'aggiornamento in condizioni di emergenza, nel caso non sia possibile raggiungere il modulo.
---
Bootloader Updater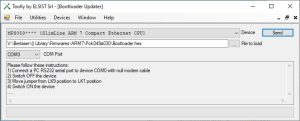 Esegue l'update del bootloader sui moduli CPU da linea seriale (solo moduli basati su processori ARM7).