Access your operator terminal from anywhere in the world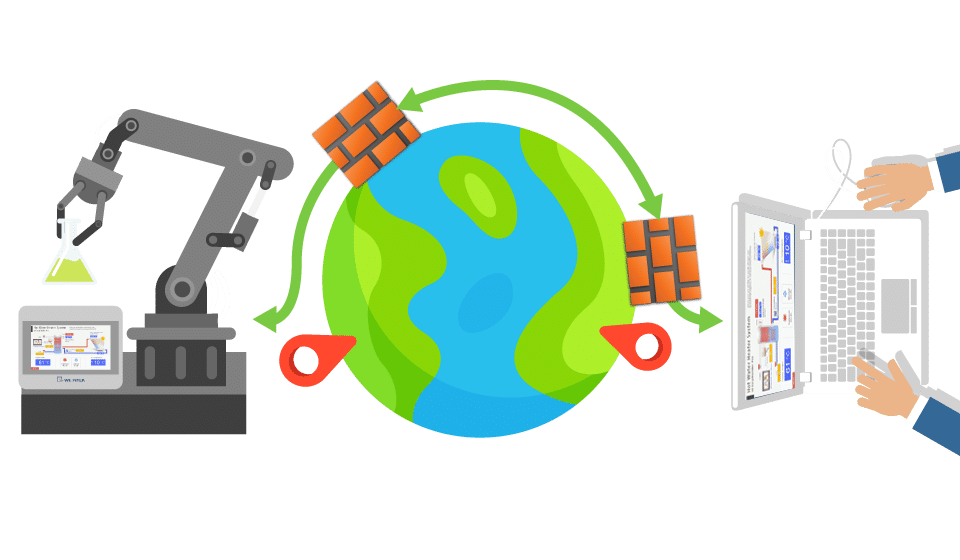 You've certainly used a program like MSN, SKYPE or What's APP at least once to communicate instantly with your friends when they were online, without asking them for their IP address. Weintek offers a remote access service,
EasyAccess 2.0
which allows you to access your operator terminal from anywhere in the world. EasyAccess 2.0 is as easy to use as an instant messaging service. You don't need to know the IP address of the operator terminal, you don't need to spend hours configuring your router, you don't need to configure complex port mappings and abnormal connections.
EasyAccess 2.0 solves all these problems and provides a complete solution to access and administer your operator terminal remotely.
EasyAccess 2.0 uses a VPN that establishes a virtual private tunnel on the public Internet to securely access the internal network. It guarantees security and reliability in the transmission of data and information.
SSL 128bits encrypted connection
HMI administration and users
Supports login authentication
Supports PC / Android Devices / Tablet
Supports proxy functions
Supports VNC applications, and cMT displays
EasyAccess 2.0 allows you to remotely connect and monitor your operator terminal. All abnormal situations that happen on your terminal can be diagnosed instantly. In addition, EasyAccess 2.0 and its web administration system offer secure 128-bit SSL communication, a standard used in online banking systems. This encryption mechanism will reliably protect your connection.