Utility tools for Elsist controllers
Toolly is a free set of utilities in a Windows ™ environment designed for use predominantly with series controllers SlimLine e Netlog III.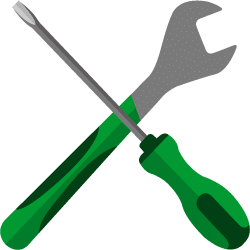 Toolly includes the following utilities:
terminal
Serial terminal, TCP-IP (Client / Server) or UDP (Client / Server) (configurable).
X-Connect
Through this utility it is possible to redirect data from one device to another. Serial or TCP-IP devices (Client / Server) are supported.
For example, a device equipped with only the COM port can be made accessible from the Internet.
Discoverer (from 3.1 version)
This utility is particularly useful for identifying the Elsist PLCs connected to the network and modifying their network settings without using the serial ports.
It also allows the display of the Network Interfaces present on the PLCs.
Check-sum calculator
Through this utility it is possible to calculate the check-sum in the CRC16 and LRC ISO1155 formats on a string or an array of HEX values.