Description
The Bullet ™ AC represents the evolution of his predecessor, launched in 2008 by Ubiquiti, which helped transform the WISP sector.
Bullet ™ AC covers both 2,4 and 5 GHz bands, and ensures real TCP / IP throughput up to 300+ Mbps.
The device has been designed for high performance and ease of installation. Its design allows it to be placed anywhere and to distribute the network easily, offering great flexibility when configuring channels.
The Bullet AC also eliminates the need to use RF cables and does not require complex tools for installation, just connect it to the antenna and you're done.
---
Now with airOS8
airOS8 offers powerful features, including support for the airMAX AC protocol, real-time RF analysis and a completely new design for improved usability.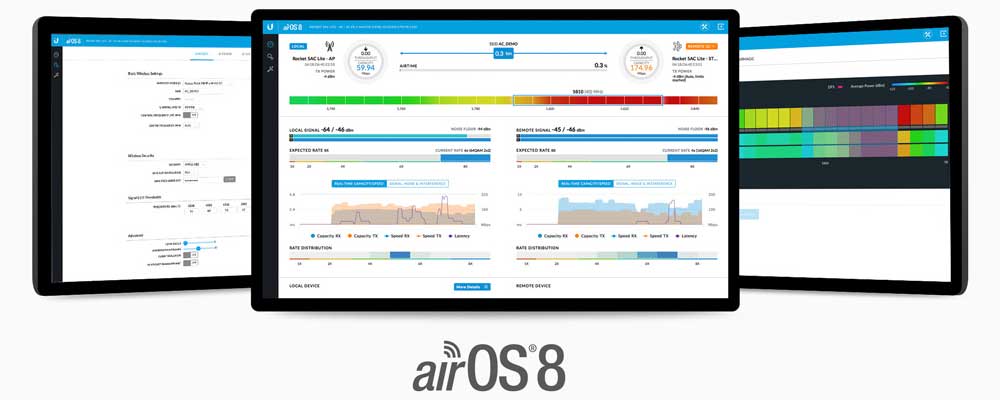 ---
Plug and Play integration
You can connect the Bullet ™ AC to any existing antenna with an N-type female connector to create an airMAX® base.

---
The product is available in 2 versions:
UBN-B-DB-AC - Bullet Dual-Band AC, connector N
UBN-BULLETAC-IP67 - Bullet Dual-Band AC IP67, connector N
The output power is adjustable to be able to adapt to the regulations of different countries.
WARNING! PoE injector NOT included, Recommended use of: UBN-POE-24-24W
For more information on Ubiquiti products visit: www.ubnt.com