Our Company, in order to give a more complete support to its Customers, evaluates partners both domestic and international who have a good knowledge of our products and are therefore able to offer complete solutions to the automation issues.
If you wish to be included as our partners we encourage you to read the Partnership policy.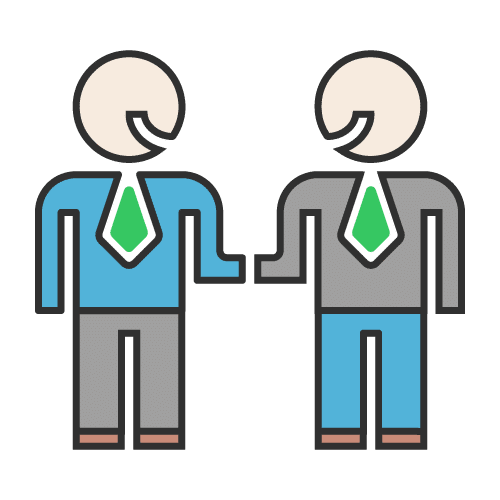 Find the region or the country to find the support center nearest to you. For areas where there is not a support center please contact us.
ELSIST Srl
Via Brodolini, 15
15033 Casale Monferrato (AL)
ITALY
Email:  [email protected]
Phone: (+39) 0142 451987
Fax: (+39) 0142 451988
Title
Category
Address
Description
IM Lab
Spain
Spain, 17820 Banyoles, Carrer de Narcís Monturiol i Estarriol

WebSite: www.imlab.es
Email: [email protected]
Phone: (+34) 962 060 030

IM Lab. Founded in 2012 to provide engineering services on software, hardware and mechanics, offers scaled solutions aimed at automating industrial machinery.
Whether the development of new automation systems, dedicated hardware, retrofitting, replacement of faulty components or repair of existing equipment, the range of solutions is broad and comprehensive.
We analyze the problem and advice proposing all possible solutions to make the client decide which best fits your needs.
Our main strength is our knowledge, the freedom to choose the optimal automation equipment for the application and the ability to develop new hardware or low level languages complicated algorithms if required.
Our main focus is on optimizing the available resources to achieve a perfectly adapted solution. A vision shaped by a dynamic and innovative spirit.

Exsepi ltda
Portugal
Portugal, Valpaços, Rua Vale de Medeiros 65

WebSite: www.exsepi.com
Email: [email protected]
Phone: (+351) 231-510350
Fax: (+351) 231-510355

EXSEPI is a company based in Portugal since 1991, is a provider of engineering services, with work carried out in several companies of Industrial and Tertiary Sector in National and International market.
The high accuracy of each project, technical expertise and innovation capacity of our staff allows to EXSEPI a remarkable performance in all project phases and solve problems with advanced solutions.

Marcom s.r.l.
Italy
Italy, Verona, Via Albert Einstein 11

WebSite: www.marcomweb.it
Email: [email protected]
Phone: (+39) 045 8204747
Fax: (+39) 045 8204747

Marcom is a company engaged in software development and integration in IIOT, M2M, Industrial Automation field.
We also work in the field of building automation with software development and networks implementation.
Thanks to the experience and knowledge of the most advanced technologies they are able to advise and provide solutions tailored to your needs.

Tecnodream S.r.l.
Italy
Italy, San vito dei Normanni, Via San Giovanni 32

WebSite: www.tecnodream.com
Email: [email protected]
Phone: (+39) 338 3385124

Tecnodream is an engineering Company specialized in design of civil and industrial technological systems.
The company offers to its Customers even as General Contractor, or as chief operating officer of the choices made for the start or completion of a work, availing themselves of the collaboration of qualified companies in various fields of building: architecture, traditional systems and home automation, security systems, renewable energy, coordination and management of construction work.

Among our products they use the SlimLine controllers and Trycom media converters.

T&Ma di F. Marengo
Italy
Italy, Reano, Via Santa Rita 5

Email: [email protected]
Phone: (+39) 329 0514648

T&Ma was born in 2005 by twenty-year experience, the holder, in industrial automation, and it specializes in the development of vertical software solutions in the fields of automation, data processing and data transmission, remote control, security and home automation, process control and management quality.
Application development is targeted, primarily, to Microsoft Windows and Android platforms in various versions, for several years, thanks to the collaboration with Elsist, to PLC devices with particular knowledge of the SlimLine family, NetLog III and Weintek HMIs.

Solmatix S.r.l.
Italy
Italy, Codognolo, Via Cavour 20

WebSite: www.solmatix.it
Email: [email protected]
Phone: (+39) 0377 402187
Fax: (+39) 0377 501120

Solmatix is a company founded in 2009 with headquarters in Codogno province of Lodi.
Solmatix is proposed as a Systems Integrator Technology and works alongside its customers to provide solutions and supplies for telecommunication. Commitment Solmatix is constant in order to guarantee to customers technical competence in the design and the highest quality and reliable solutions. Through commercial agreements with leading manufacturers and distributors in the industry, Solmatix is able to ensure competitiveness in the supply of materials, while ensuring an adequate and timely technical assistance.
The staff of Solmatix has gained significant experience in the world of Telecommunications and Energy in the most important companies in the sector, this allows it to follow the customer from design to installation of equipment supplied.

Among our products they uses SlimLine controllers.

Studio di ingegneria Paolo Angeleri
Italy
Italy, Bistagno, Piazza Monteverde 24

Email: [email protected]
Phone: (+39) 0144 79432
Mobile: (+39) 347 9757728

Studio Angeleri deals with various activities in the design, and in particular:

Detailed executive planning for the construction of electrical switchboards of medium/low voltage and automation panels.
Design software of LogicLab and EasyBuilderPro platforms dedicated to products SlimLine, and Weintek HMIs.
Systems "Load shedding" for monitoring and managing electrical loads completely configurable by the operator.
SCADA systems, data acquisition systems electrical measurements, management of energy meters, etc ..

Ing. Roberto Di Fava
Italy
Italia, Maranola di Formia, Via Mastrosanto

Email: [email protected]
Phone: (+39) 0771 735580
Mobile: (+39) 328 7897904
Fax: (+39) 0771 735580

Eng Di Fava is able to support customers in the implementation of programs for industrial automation. Its programming experiences ranging from typical languages of PLCs (Ladder, instruction list) to more specific languages like C. He 'also can develop programs on PCs using Visual Basic.

Among the achievements we mention remote control systems using radio modem and GSM modem interfaced with applications written in Visual Basic.

Among our products we are using the SlimLine, Netsyst and Touch screen operator terminals.

Hellas Energy
Greece
Greece, Athens 111 46, Veikou Avenue121 Galatsi

WebSite: www.hellasenergy.gr
Email: [email protected]
Phone: (+30) 1-8222519
Fax: (+30) 1-8238314

Found in 1986 by P. Moschovitis and K. Bouzianas, successors of personal enterprise P. Moschovitis (since 1970). The Company operate in food, pharmaceutical and agriculture industry, Its activity is engineering, devices supply and service.