Netsyst is a Family of compact Programmable controllers engineered in DIN 43880 enclosures, suitable for DIN rail mount. All product of this line are expandable through the Netsyst I2C Bus.
All CPUs of this series are provided of ethernet connection, built-in web server, and are IoT ready.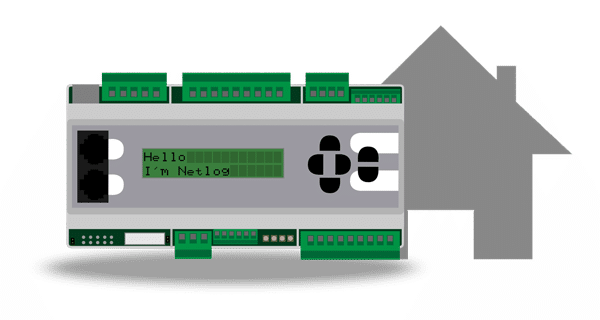 DESIGNED FOR HOME AUTOMATION
Designed for home and building automation.
COMPACT 9M CASE
Engineered in a compact 9M DIN 43880 enclosure, suitable for DIN rail mount.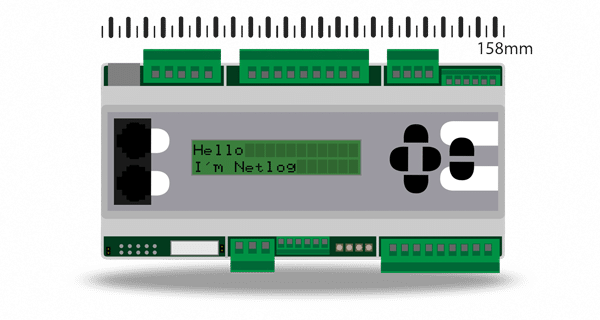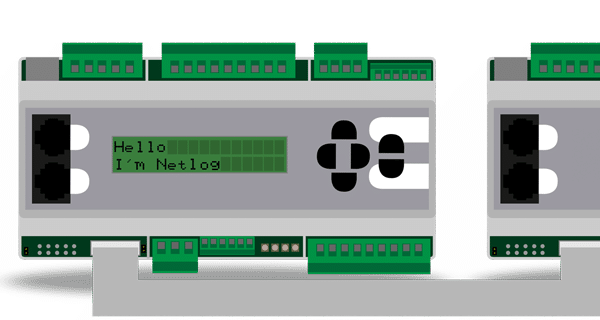 EXPANDABLE
Up to 7 extension modules may be connected to the CPU I2C bus expansion, allowing 96 DI, 64 DO, 32 AI, 16 AO.
BUILT-IN DISPLAY & KEYBOARD
Available with "Display" option, equipped with a 6 Keys Keypad and alphanumeric LCD display 2 lines * 16 characters.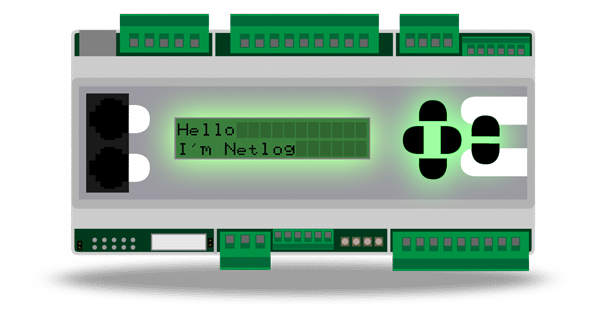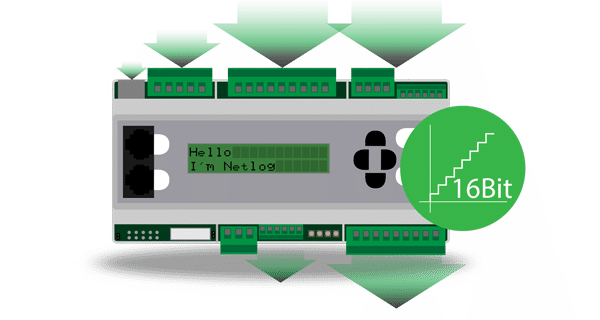 DIGITAL AND HIGH-RESOLUTION ANALOG I/Os
The CPU provide 12 optoisolated digital input, 8 isolated digital output, 4 analog inputs 0-10V (or RTD) 16bit resolution, 2 analog outputs 0-10V.
LOW POWER  AND WIDE OPERATING TEMPERATURE
With its 4,5W only and an operating temperature from -20 to +70°C, this device is suited for power/temperature critical applications.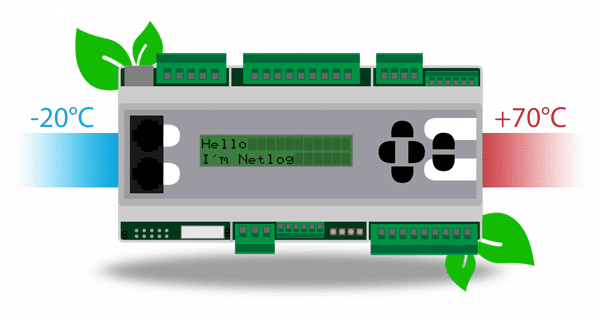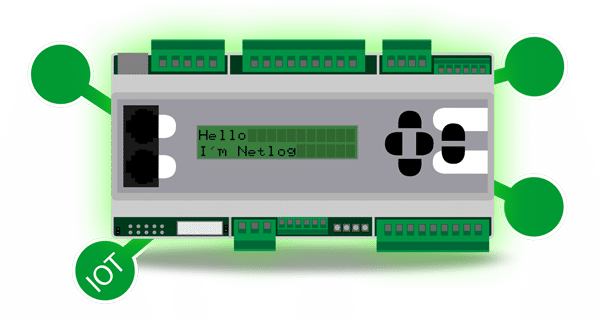 BUILT-IN WEB SERVER AND IOT
The device is equipped with an integrated web server which can make available configuration web pages and general information on the state of the system, as well as full user configurable web pages.
IEC61131-3 Programmable
Using LogicLab, a completely free programming tool.
The IEC 61131-3 represents the first real attempt to standardize the programming languages used in industrial automation.
The standard has a world wide diffusion and it's indipendent from systems manufactures.
The languages consist of two versions of textual and three versions of graphical:
Textuals:
Instruction List, IL
Structured Text , ST
Graphicals:
Ladder Diagram , LD
Functional Block Diagram, FBD
Sequential Function Chart, SFC