HMIs – Human Machine Interfaces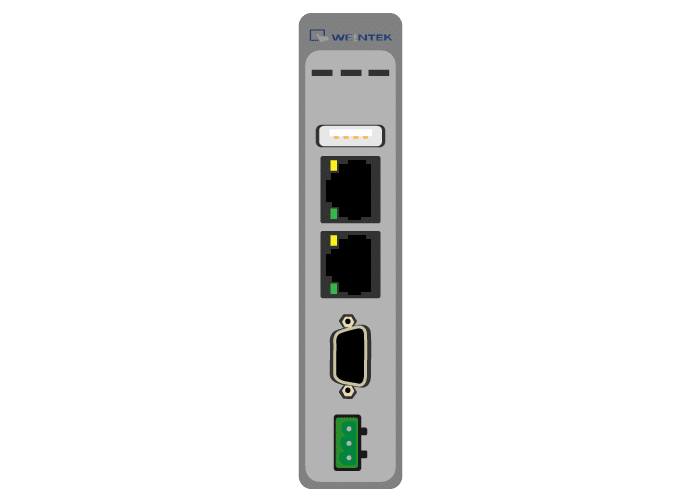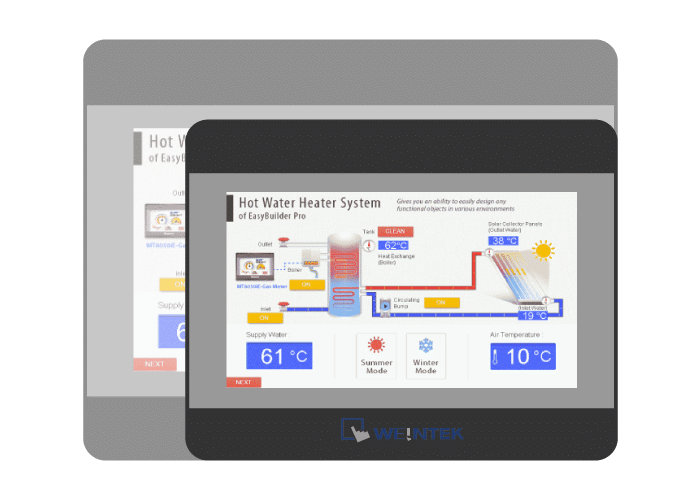 iP Series
The cheapest – from 151€ only
iE Series
Display 16/9 4.3″, 7″, 10.1″

Powerful Cortex A8 600MHz Processor
xE Series
Display 4/3 9.7″, 12″, 15″

Powerful Cortex A8 1 GHz Processor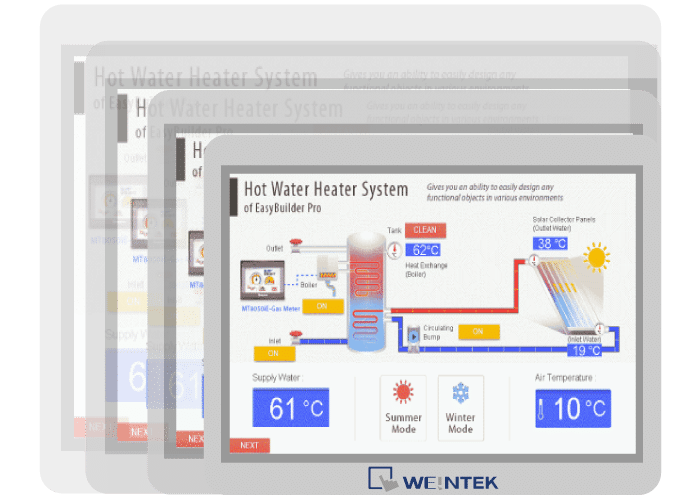 eMT Series
Built for harsh enviroments

Display 4/3  7", 10,4", 12,1", 15"

Powerful Cortex A8 800MHz Processor

Aluminium housing available
EasyBuilder Pro
Following 16 years of development, Weintek Top Software R&D Group never ceases to upgrade EasyBuilder, a powerful software that greatly simplifies the visualized project editing and supports more types of communication protocols: Ethernet/IP, Modbus TCP. Users are ensured to communicate with peripheral devices all with ease and complete project designs swiftly in the shortest possible time.
EasyAccess 2.0
You must have used instant messaging (IM) software such as MSN, SKYPE, or What's APP to instantly communicate with your friends wherever they are on-line without asking their IP addresses. Now, Weintek offers a remote access service, EasyAccess 2.0 which enables you to access remote HMIs from anywhere in the world. EasyAccess 2.0 is easy to use like instant messaging software offers. You do not need to memorize the HMI's IP address or spend time on setting up the router, configuring the complicated port mapping, and investigating every network layer when abnormal connection appears.
EasyAccess 2.0 solves the problems as described and provides complete solutions to enable you easily –

Access

&

Manage

each remote HMI.